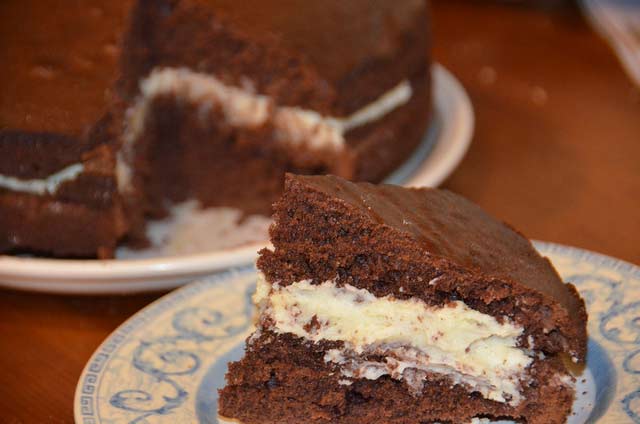 Chocolate Sponge Cake Recipe – Easy To Make
Chocolate sponge cake was one of the first recipes I baked when I got into home cooking, when I was a teenager. I suppose it's not a surprising choice really for a 15 year old girl! I often would spend Sunday afternoon baking – much to the delight of my family as my efforts were usually served for Sunday tea!
This chocolate cake is a favourite recipe that I used to bake for my family when I was a teenager. It is easy to do and still tastes good today!
BeRo Recipe Book
I remember having the BeRo cook book – a small, thin book full of cake and biscuit recipes – and a quick google finds the very one!. And it appears you can send for a copy too – hmm might do that! It was the book that taught me how to bake scones and cakes.
When it first came out, apparently self-raising flour was only just introduced.
Interestingly in some European countries don't really have self-raising flour – just plain flour and they add the appropriate amount of baking powder added. This is certainly so in Germany. I guess we could do the same but we have got used to it being done for us!
Bero Chocolate Cake Recipe
This chocolate cake is based on the BeRo chocolate cake recipe and is so easy to do and really delicious. There are many much more complex chocolate recipes out there but for an easy and quick to make cake, I am not sure there are any better! I like that evaporated milk is added to give it a milk chocolate flavour. You can however use full cream milk instead if you want to make it without rushing out to the shops!
Mint Chocolate Cake
An added flourish I always did when I baked this cake was to add some peppermint essence to the buttercream icing so you get a sort of chocolate mint cake. My family enjoyed it and so when I bake a chocolate cake, I do still add the peppermint.
More Chocolate Cake Recipes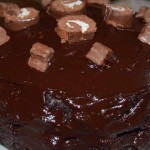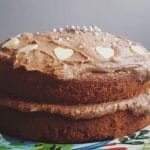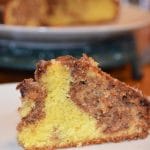 Chocolate Sponge Cake Recipe

Ingredients
200g / 7oz

self-raising flour

150g / 5oz

caster sugar

50g / 1.5 oz

cocoa powder

100g / 3.5 oz

butter

2

eggs

5 tablespoons

evaporated milk

5 tablespoons

water

Buttercream Icing

100g / 3.5oz

butter, soft and cut into pieces

200g / 7oz

icing sugar

3 tablespoons

water

6 drops

peppermint essence (optional)
Cooking Directions
Preheat the oven to 170 degrees C
Grease your sandwich tins and put to one side
Sieve the flour and cocoa into a large mixing bowl
Add the sugar and stir
Rub the butter into the mixture with the tips of your fingers
Beat the eggs together with the milk
Pour the liquid into the bowl and stir thoroughly with the flour mix
Divide evenly between the two cake tins smooth over to ensure even distribution
Bake in the oven for about 25 minutes or until the cake is springy to the gentle pressure of a finger
Allow to cool for a few minutes in the cake tin
Turn out and cool on a wire rack

Make the butter icing

In a bowl beat together the butter,icing sugar and water until soft
Add the peppermint essence if using

Make the Cake

When the cake is completely cool, decide which is the bottom cake
Spread the butter icing evenly over the bottom tier, ideally using a pallet knife
Carefully place the other cake on top
Your cake is ready to slice!
Keeps for a few days in a cake tin