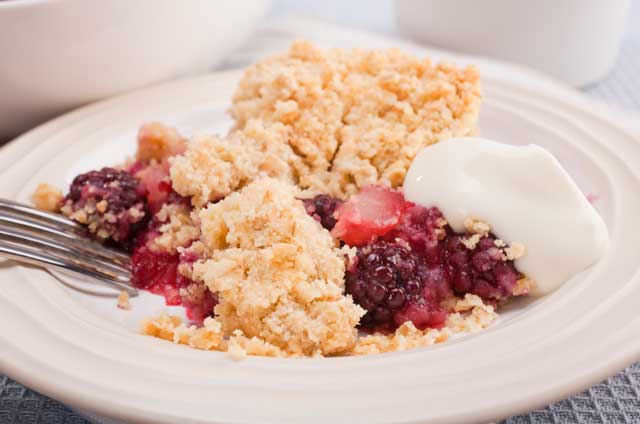 Apple And Blackberry Gathering Walk
After the Harvest Walk I went on I had lots of apples, and enough blackberries for an apple and blackberry crumble. This is a dish that has a delightfully autumnal feel to it – it really does seem to taste of late summer days with a slight chill in the air! It is filling and delicious and all that lovely fresh fruit really does do you good. Of course you can buy your blackberries from a shop, but I suspect they taste a lot better when you have done the gathering yourself!
Blackberries are the sign of late summer days and chillier longer hours of darkness. An apple and blackberry crumble can chase any winter blues away!
Blackberries
Blackberries are grown in Europe, Asia and America and there is evidence that they existed thousands of years BC. They must be one of the oldest fruits. they are full of vitamins, especially vitamin C, and antioxidants. As a child I went blackberry picking every autumn so blackberries – or brambles as I knew them as – are associated with fond memories. I planted a blackberry bush in my garden 18 months ago and was pleased to get a handful of blackberries from it this year.
Easy Fruit Crumble Recipe
Fruit Crumble is such an easy recipe to put together – you will wonder why you don't make crumbles more often! It only takes 5 minutes or so, to prepare and then it goes in the oven! As always Bramley apples tend to be the best sort for a crumble, but if you have some other apples available to you, then try them out in this recipe. If the apples are sweet, add much less sugar.
In this crumble recipe I added some oats to the topping to get an oatier taste and a crisper texture, but you can use the crumble topping from the Apple Crumble recipe if you prefer. You can adjust the quantity of fruit, according to how many blackberries you have gathered, so don't worry if you want to use a few more, or a few less blackberries.
The crumble can be served hot, straight out of the oven or as a cold dessert – especially if there is some left over. Serve with custard, cream, ice cream or evaporated milk – which ever is your favourite.
It is best to prepare the crumble first before peeling the apples, so the peeled apples are covered as quickly as possible with the crumble, to prevent them going brown.
If you have plenty of fruit, make two or more and put some in the freezer for a treat another day! This also makes efficient use of the hot oven while it is on!
More Crumble Recipes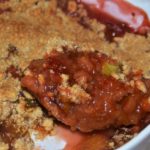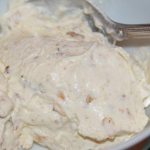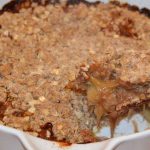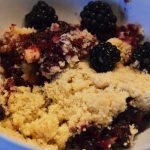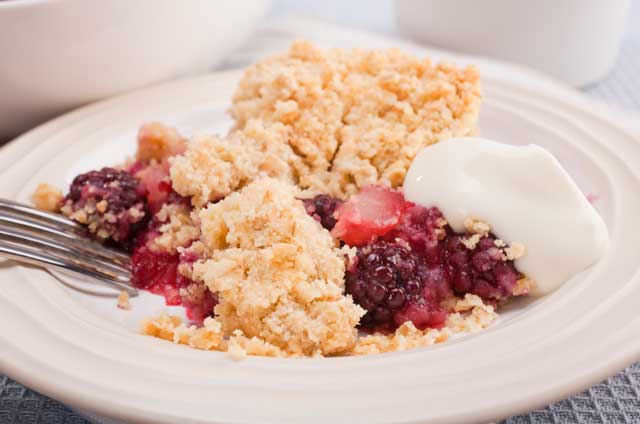 Apple and Blackberry Crumble
Delicious crumble recipe with seasonal fruit.
Ingredients
170

g

plain flour

85

g

butter or margarine

2-3

tablespoons

sugar

50

g

oats

3

medium Bramley apples or 4-5 dessert apples

300

g

blackberries

100

g

sugar

3-4

tablespoons

water
Instructions
Preheat the oven to 180 degrees C

Put the flour and butter or margarine into a bowl

Rub the fat into the flour using your fingertips, until it looks like breadcrumbs

Stir in the sugar

Stir in the oats

Peel the apples and slice into chunks

Place in a casserole

Wash the blackberries in cold water and stir into the apples

Sprinkle the sugar over the fruit

Add the water

Spoon the crumble over the top of the fruit, ensuring an even covering

Bake in the preheated oven for about 45 minutes

Serve with custard, ice cream, evaporated milk or cream