Plum Crumble Recipe
This Plum Crumble recipe is an ideal way to use up lots of plums. Plums are in season in late summer and early Autumn. Like a lot of seasonal produce, you can easily get to a glut situation where you have far more of a fruit than you really want – but of course you don't want to waste any. Nor do you want endless meals that are the same. If you have a plum tree – or know someone who does – it can be difficult to do justice to the many plums.
Plums are so delicious and juicy – it is such a shame to waste any. Stew them or make a crumple and freeze ready for chillier days!
One of the ways of dealing with this is to make a few of the same meal but then freeze portions – either family meals or individual portions – so during the next few months all you have to do is to dip into the freezer for a delicious home made dish made from fresh seasonal ingredients!
You can freeze Stewed Plums and Plum Crumble.
Plums
Plums come in many different varieties and colours (as well as dried when they are called prunes) they are good nutritionally, especially they are very good for the digestion as well as having a good number of vitamins and minerals including those for absorption of iron and helping to keep blood pressure at a good level.
Crumble Topping Recipe
There are lots of different ways of making a crumble. You can use plain white flour – or wholemeal flour (or a mix). You can substitute some of the flour for oats giving a crunchier texture. You can add flavourings such as mixed spice, coriander or cinnamon. With this particular recipe I have used some ground almond which gives a sweet and smoother crumble. It makes a lighter crumble topping which is more appropriate when the days are still sunny.
To seek out other crumble toppings see Apple Crumble or Rhubarb Crumble and these other Fruit Crumble recipes
Serving Crumble
In the summer months I would recommend serving crumble with good quality vanilla ice cream or pouring cream. In the winter months it is hard to beat custard!
More Crumble Recipes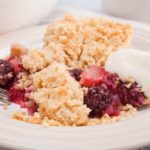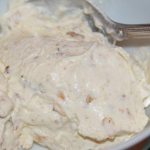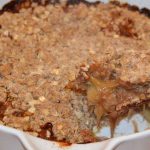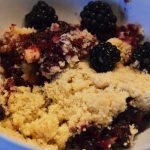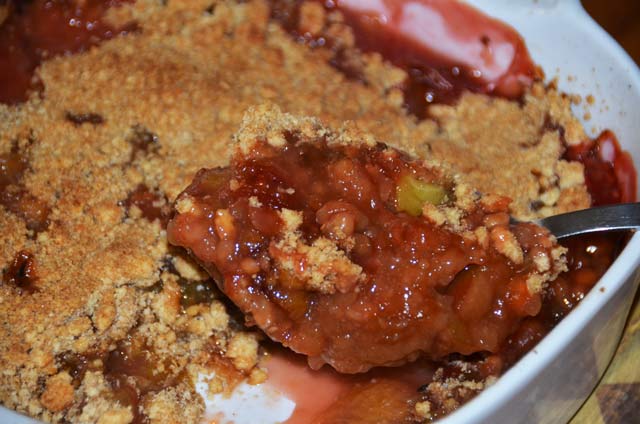 Plum Crumble Recipe
Classic crumble pudding recipe made with plums
Ingredients
700

g

plums

2-3

tablespoons

light muscavado sugar

150

g

plain flour

50

g

ground almonds

or substitute wholemeal flour or oats

85

g

butter

85

g

light muscavado sugar
Instructions
Pre-heat the oven to 180 degrees C

Cut the plums in half and remove the stone

Grease a large shallow dish ( a lasagne type dish is perfect)

Place the stoned plums in the bottom and sprinkle with the sugar

Place the flour in a large bowl and rub in the butter

Stir in the ground almonds and sugar

Sprinkle evenly on top of the plums

Place in the oven for 40-45 minutes until the crumble is brown and the fruit is bubbling through

Serve with ice cream or cream
Notes
Serve with ice cream or cream