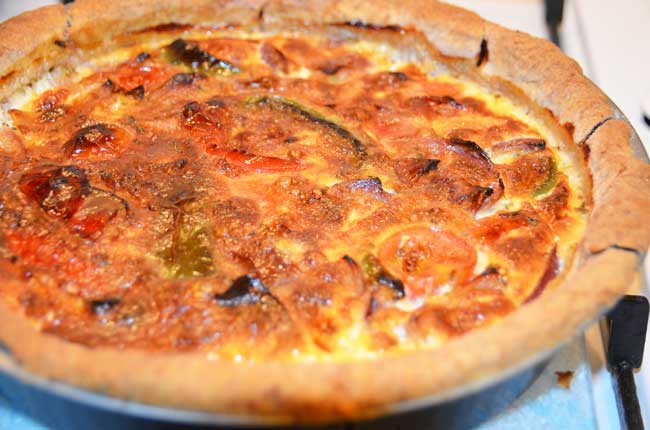 Roast Pepper Quiche Recipe
Quiche makes a delicious supper for midweek or the weekend or for a buffet party. It can be served hot or cold and can be easily frozen for another day.
Peppers are delicious raw or cooked but I think they are at their very best when roasted, in olive oil. Here is a simple way to get the flavour of the peppers in a quiche. This recipe makes two quiches – one to have now and one to freeze for another day. It uses two peppers – one green and one red. If you just want to make one quiche then simply halve the quantities and use just one pepper – or half a green and half a red pepper.
One quiche will serve 2-4 people depending on how hungry you are.
Fabulous, Adaptable Quiche
Quiche is a fabulous, way to use up ingredients in your fridge or cupboard and once you have done a few quiche recipes, you will soon find it easy to invent new ones. With any of the quiche recipes on this website, do adapt and change the recipes to suit your own taste.
Quiche is a great dish for an easy supper, served hot. It is also delicious cold in a packed lunch, picnic or part of a buffet. This recipe uses sweet roasted peppers
Not only is quiche great for a supper dish, it is great for picnics, packed lunches or buffets. I cooked several different quiches for a summer buffet, family party. They can be made in advance and frozen until required.
Peppers are in season late summer and early autumn, but tend to be available all year round and have become a staple of our store cupboard now. They add colour and sweetness to many recipes. The red peppers are the sweetest but wherever a colour is specified, you can choose to use th pepper your prefer, or what you have available.
Pastry For Quiche
I always make my own shortcrust pastry (I admit to buying ready made puff pastry when I use it) as it is really simple to make. These are made with wholemeal pastry – which I prefer – but you can of course make ordinary shortcrust pastry with white flour.
If you find wholemeal pastry a bit tricky to handle (it is more inclined to break up) use half wholemeal flour and half plain flour. Also, if it does fall apart a bit, it is fine to piece it together in your quiche tin.
However, you could, of course use ready made pastry from the supermarket. Frozen is usually a bit cheaper than the ready rolled in the chiller cabinet, but you need to defrost it first and will still need to roll it out.
Don't be put off by the different stages if the recipe – it really is quite straight forward – and very delicious!
The quantities can be easily halved if you just want to make one quiche.
More Quiche Recipes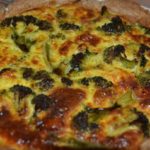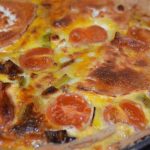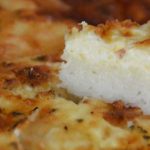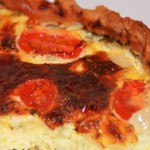 Roast Pepper Quiche Recipe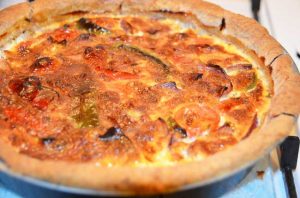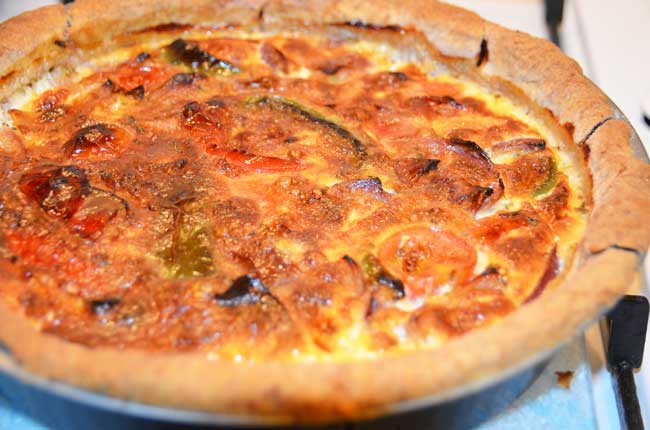 For Two Quiches
Ingredients
200g/ 7oz

wholemeal flour (or plain white if preferred)

85g / 3oz

plain flour

150g / 5oz

margarine

4 tablespoons

cold water

1

medium red pepper

1

medium green pepper

1

red onion

2

tomatoes

2

garlic cloves

3 tablespoons

olive oil

4

eggs

1/2 pint

milk

110g / 4oz

grated cheddar cheese
Cooking Directions
Make the Pastry

Place the flour in a bowl and rub in the margarine with your fingertips
Sprinkle in the water
With your hands bring the water and flour mixture together into a dough
Divide the dough into two equal parts
Leave to rest

Make the Filling

De-seed and slice the peppers
Peel and slice the onion
Peel and slice the garlic cloves
Roughly chop the tomatoes
Place all in a roasting tray
Drizzle with olive oil and stir to ensure well covered
Place in the oven at 200 degrees C for 30-40minutes

Make the Quiche

Grease two 7″ cake tins
Roll out the pastry to fit the tins
Line the tins with the pastry and trim the edges
Place half the grated cheese on the bottom of each tin
Place the roasted vegetables evenly over the cheese
Top with remaining cheese
Beat the eggs and mix with milk
Add mixed dried herbs to milk and eggs
Pour half over each of the quiches
Bake in the oven for 50 minutes at 180 degrees C
Serve with green salad and new potatoes