Mushroom Risotto Recipe
Risottos are a great way to to make an easy supper. This mushroom risotto recipe uses button mushrooms – and you can add other vegetables that you have in your store. In this case frozen peas are added to add sweetness and colour.
Risotto is a one pot recipe so makes for an easy family supper with minimal washing up. You do need to pay the risotto attention during cooking as it does nee frequent stirring to stop the rice from sticking and to check when you need to add more stock
You can make risotto with almost any vegetable such as this Leek And Cauliflower Risotto
All risottos are made in the same way. the main thing that varies is how the vegetables are cooked and at what stage they are added to the rice. Once you know that you can make a risotto with almost any ingredient. It is a great way to use up leftover cooked food.
Easy, low cost supper recipe, Mushroom Risotto can be cooked in one pot from store cupboard ingredients
Arborio Rice
The recipe uses arborio rice (risotto rice) but if you don't have any you can use ordinary long grain rice. It is a shorter and more starchy rice and is traditionally used for risottos. It is named after a town in Italy where it was originally grown. It is chewier and creamier than long grain rice . Really it is personal preference which you go for – but arborio rice is the usual choice for risotto
Mushrooms
Mushrooms are and excellent part of a vegetarian or vegan diet being packed with nutrients, vitamins, minerals and fibre. They are available all year round in supermarkets. And you can always try out some of the more specialist mushrooms when they are available in the Autumn. Do beware mushroom foraging though unless you really know which mushrooms are edible!
More Risotto Recipes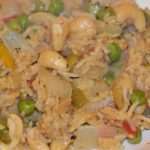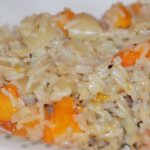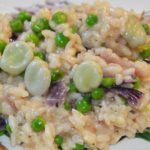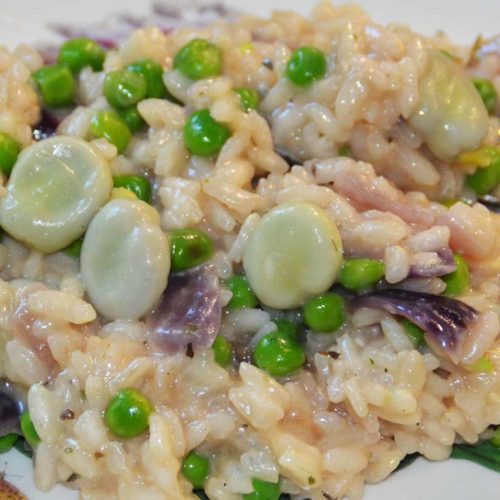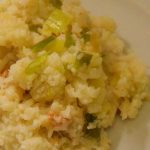 Serve with a leafy salad
Serves 4
Mushroom Risotto Recipe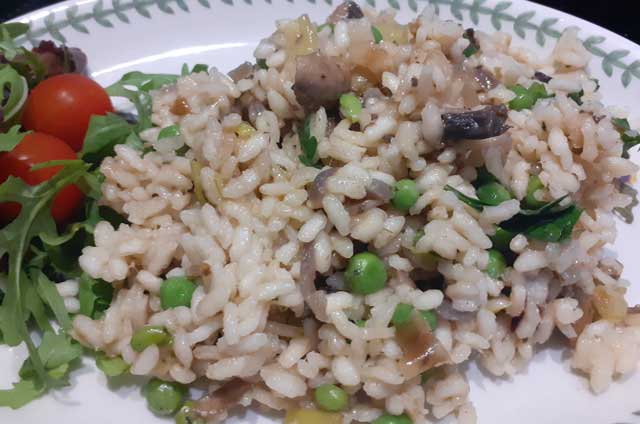 Ingredients
1

onion peeled and chopped

2

garlic cloves, peeled and sliced

1 tablespoon

olive oil

2 tablespoons

butter

300g /10oz

risotto rice (arborio)

1 litre

vegetable stock

350g

button mushrooms, sliced

150g / 6oz

frozen peas (or fresh podded peas)

1 teaspoon

mixed herbs

Pinch

black pepper

100g

Parmesan cheese

Print Recipe
Cooking Directions
Heat the oil in a large frying pan
Add the onion and fry until soft
Add the garlic and cook for a minute
Add the mushrooms and cook for 5 minutes
Remove from the pan and put to one side
Melt the butter in the pan
Add the rice, stirring to coat with melted butter and cook for 2-3 minutes
Add the mixed herbs and stir
Add half the stock and continue adding a little at a time until it is almost all absorbed
When the risotto is nearly cooked, add the peas and cook for a further 5 minutes adding more stock as necessary
Add the mushrooms to the risotto, adding more stock if necessary
Once the mushrooms are heated through, stir in the Parmesan cheese
Add ground black pepper to taste