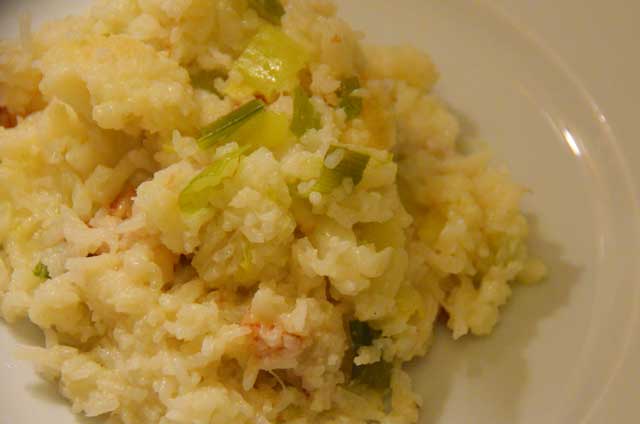 Leek Risotto
I am often trying to think up new ways to use the fresh seasonal vegetables, such as leek and cauliflower and risotto is an ideal recipe for many vegetables.
I would always urge you to try your local vegetable suppliers, whether organic or not, and even have them delivered if you can. You may even be pleasantly be surprised at the prices too.
Simple and very easy to cook, Leek Risotto with Cauliflower is surprisingly tasty and a great way to cook these lovely seasonal vegetables
Local Fresh Leek And Cauliflower
Buying local should mean you get the produce at their freshest. Much supermarket vegetables has travelled a long way and been stored for some time.
At the time that I write, cauliflower and leeks are both in season and really delicious. So I am looking for ways to cook them and thought I would try a risotto.
Leek can be partnered with many things in a risotto, such as bacon, ham or mushrooms or even as just a leek risotto on its own. With cauliflower it is really delicious.
Versatile Cauliflower
Cauliflower is often an underrated vegetable perhaps only really good for cauliflower cheese but in fact its subtle flavour is delicious in a lot of dishes.
Risotto
Risotto is an easy recipe to cook and can be made with almost any vegetable. The light flavours of the leek and vegetable with the Parmesan cheese makes a delicious combination. Just seasoned with plenty of black pepper. I think this is a recipe to cook again and again. It also really warming and filling for a cold winters day.
When leeks and cauliflowers are in season it is very low cost too.
You can use Parmesan in the risotto or your favourite Italian hard cheese. Do remember that if you are cooking for a vegetarian it is important to check whether there is any rennet in the cheese you have. Look out for the vegetarian symbol or ask your supplier.
You can use other cheese as an alternative such as mozzarella or a mature cheddar. Try out your favourite cheese.
For the rice, traditionally arborio is used for a creamy risotto but I do like it made with basmati or long grain rice too.
More Risotto Recipes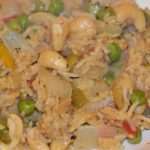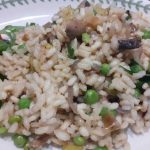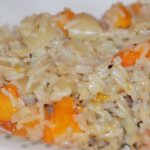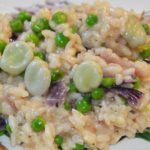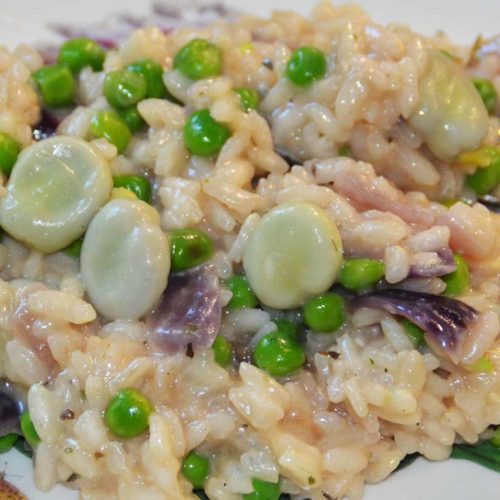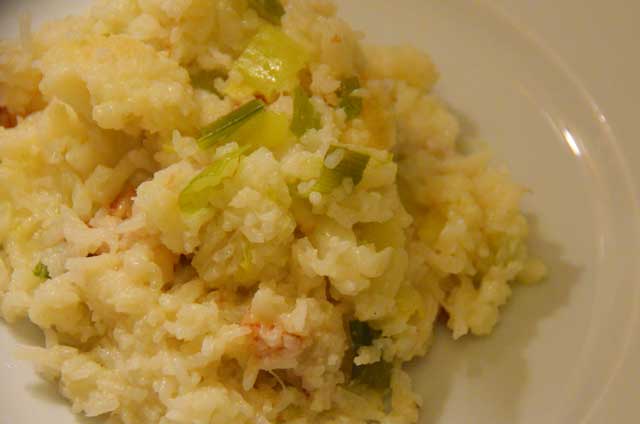 Leek Risotto With Cauliflower
Ingredients
2

medium

leeks

washed and sliced

1

medium

cauliflower

broken into florets

1

tablespoon

sunflower oil

300

g

rice

basmati or arborio rice

1

litre vegetable stock

85

g

/ 3oz Parmesan cheese or similar

grated
Instructions
Gently steam the cauliflower and leek for about 5 minutes until soft

In a large frying pan, heat the oil

Add the cauilflower and leek

Add the rice

Add about 1/3 of the stock

Bring to the boil and simmer

When most of the liquid has been absorbed add the next third

Stir and simmer

Add the remaining stock

Check that the rice is cooked and add more liquid if necessary

When the rice is soft, stir in the cheese

Serve immediately