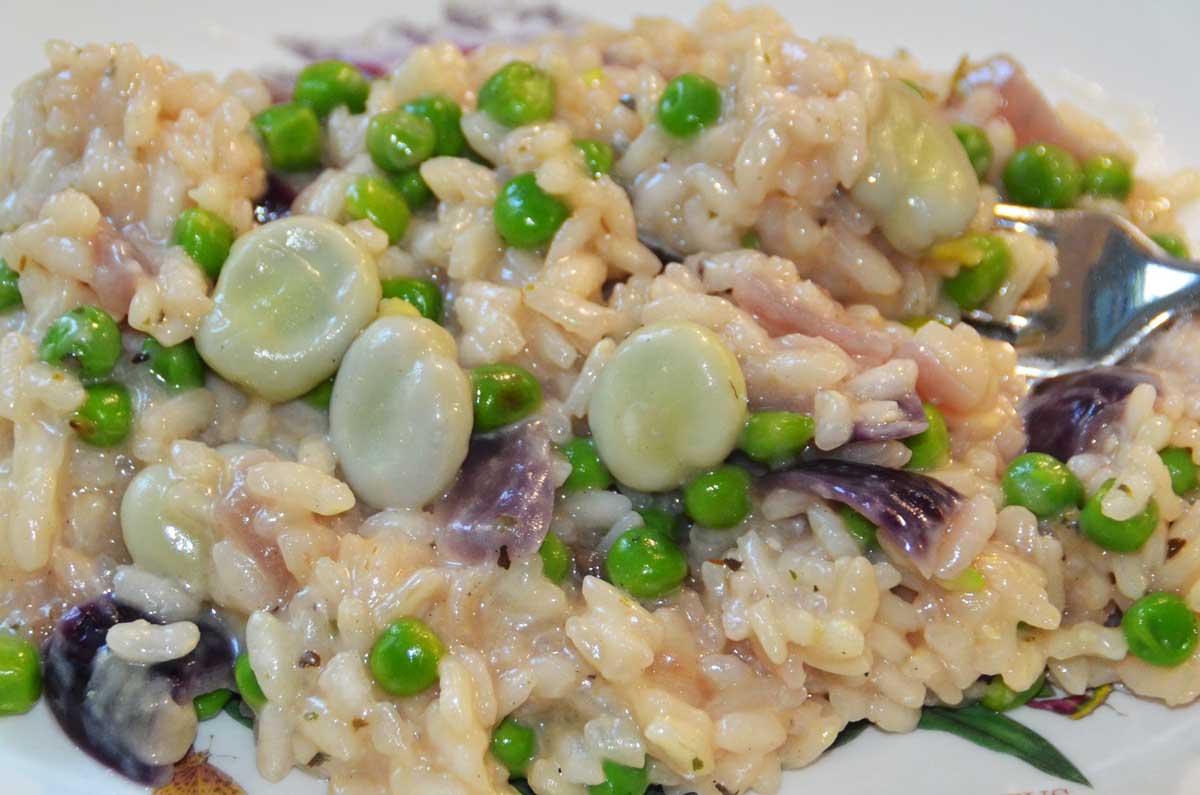 Broad Bean Recipes
When broad beans (also known as fava beans) are in season in early summer, you may be looking for Broad Bean recipes to make the most of them. The small, early season beans are the best. When they are young they do not have the hard outer layer in the bean that they develop later in the season and they can be incredibly sweet and juicy.
Broad beans can be a delicious part of a supper meal, like in this bean and pea risotto recipe
Ideally buy your broad beans from local green grocers or Farmers Markets for the very best juicy ones, rather than the supermarket. You will really taste the difference. Or if you are a gardener, it seems that broad beans are easy to grow and are beneficial to have in your garden. I am not an experienced gardener and will certainly leave it to the experts to explain more about growing broad beans
Healthy And Tasty Broad Beans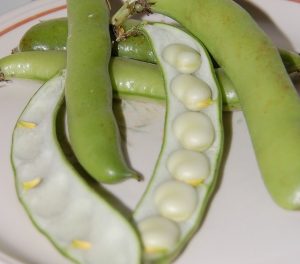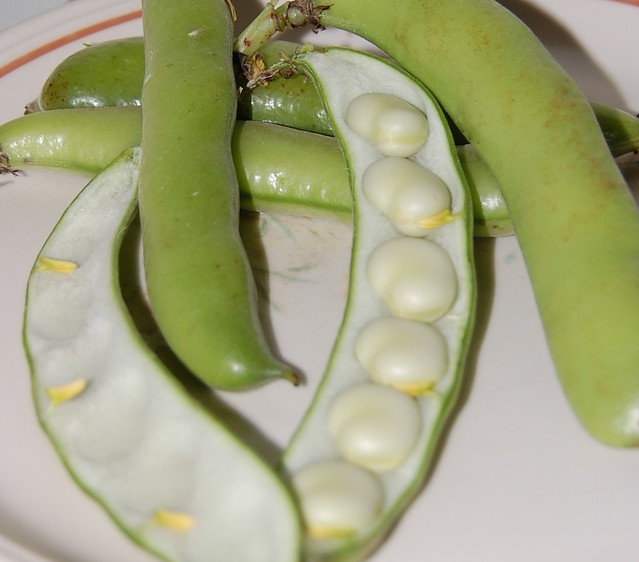 There is little doubt that like all beans, broad beans are incredibly good for you being high in fibre, protein and vitamins.
It is important not to overcook the beans so they retain their fresh taste and their nutrients. They only need a few minutes boiling, if you are eating them plain as a side vegetable.
Broad beans, along side cauliflower, have had a bad press. If you have experienced large, tough and bitter beans in the past, it is hard to be persuaded to try again. So if that is the case, do let this recipe attempt to change your mind about them.
Classic, Easy Risotto
Risottos are always a good way to use vegetables and mix together your favourite. Adding the cheese, herbs and stock brings extra flavour. The recipe below calls for risotto – arborio rice. This is best for its short grains and chewy, creamy texture. However you can use any rice such as long grain or basmati rice – it is really a matter of personal taste.
When cooking keep adding the stock gradually throughout the cooking as the rice absorbs the liquid. Be prepared to a bit more than the recipe says, if it seems to require it, to ensure the rice is thoroughly cooked and you have some moisture in the finished risotto.
Vegetarian Risotto
If you are cooking for vegetarians, be sure to use vegetarian cheese. Parmesan contains rennet, an animal based substance. In the strict sense, there is no such thing as vegetarian parmesan, since parmesan cheese must contain animal rennet to qualify for the name. However, it is possible to get 'parmesan-style' cheese that is suitable for vegetarians.
Risotto With Any Vegetable
This recipe can be adapted to use other vegetables – mushrooms, courgettes, sweetcorn, green or red peppers. Choose your vegetables and make a risotto. Nuts, such as cashew nuts is a good addition and adds protein too! Vary the flavourings according to taste. And if you have some leftover it will keep in the fridge for a few days and is delicious re-heated.
Just a word on blanching. This simply means plunging the beans into a large pan of boiling water for just 30 seconds so they do not require much cooking in the rice, as most of the stock will have been absorbed.
More Risotto Recipes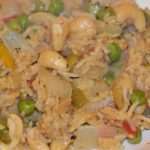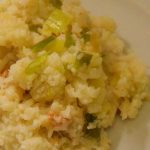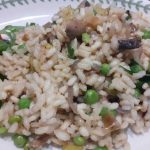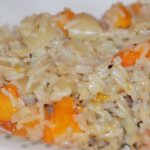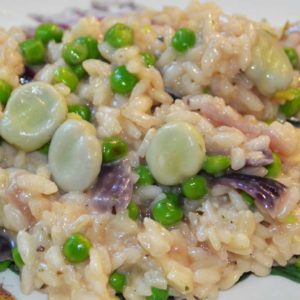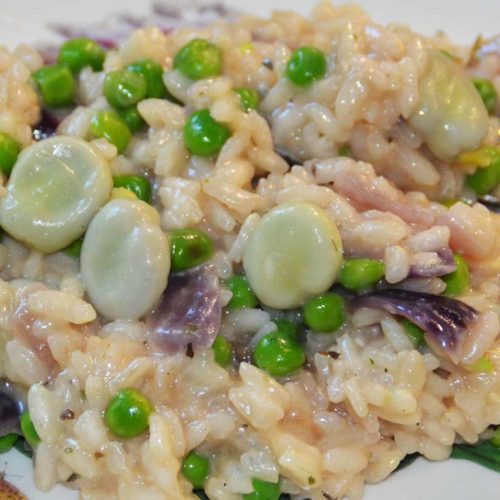 Broad Bean And Pea Risotto Recipe
Easy supper recipe using seasonal broad beans with peas
Ingredients
1

onion

peeled and chopped

2

garlic cloves

peeled and sliced

2

tablespoons

olive oil

300

g

risotto rice

(arborio)

1

litre

vegetable stock

500

g

broad beans

removed from the pod

150

g

frozen peas

or fresh podded peas

1

teaspoon

paprika

1

teaspoon

ground cumin

100

g

Parmesan cheese
Instructions
Heat the oil in a large frying pan

Add the onion and fry until soft

Add the garlic and cook for a minute

Add the rice, stirring to coat with remaining oil and cook for 2-3 minutes

Add half the stock and continue adding more when it is almost all absorbed - takes about 20 minutes

Add the paprika and cumin and stir

When the risotto is nearly cooked, blanche the broad beans

Add the beans and peas to the risotto, adding more stock if necessary

Once the beans and peas are cooked (about 5 minutes), stir in the Parmesan cheese

Add ground black pepper to taste