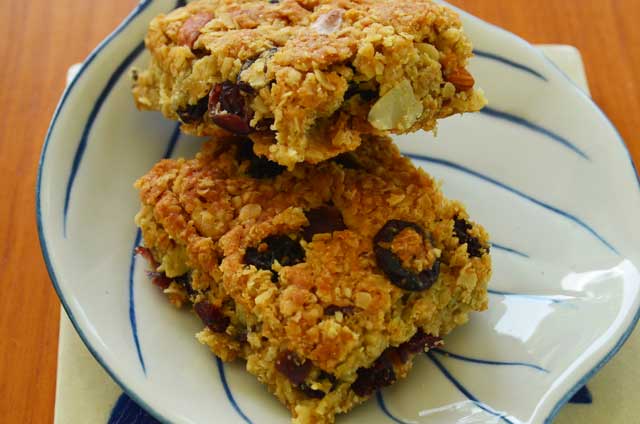 Flapjack Recipe
There are many variations of Flapjacks from the simple Flapjack recipe with just oats, butter,sugar and syrup to very fancy flapjacks with many dried fruit, seed and nut ingredients.
This Fruit and Nut Flapjack recipe is recommended from a reader and is based on a recipe from the Recipe book put together by the people of Brockweir Moravian Church – in the Forest of Dean
Flapjacks are so easy to make and can include nuts, seeds and dried fruit of your choice to make a delicious and nutritious snack
This recipe has flour as well as oats. Flour helps the ingredients to hold together better and makes a slightly smoother type flapjack. It is a good idea to use some flour when adding chunkier ingredients like chopped nuts.
Nuts And Dried Fruit
I used brazil nuts, almonds and walnuts in the recipe – all just roughly chopped so they were still quite chunky. If you buy mixed chopped nuts in a packet they are usually quite finely chopped but I am sure they would work well too. It just depends on how you like your flapjacks.
For the dried fruit I used raisins and cranberries. Again you can use whatever dried fruit you have – sultanas, dried apricots, dried blueberries etc. Just keep to the recommended quantities.
Recipes
This recipe was shared by a reader when someone asked for a Flapjack recipe in the Penny's Recipes Facebook Group. If you enjoy simple cooking and having a chat about it – do consider joining!
I love it when people share their best recipes!
More Flapjack Recipes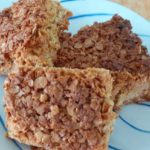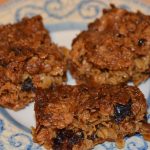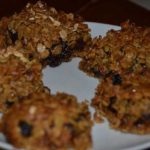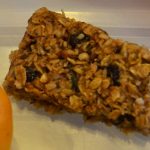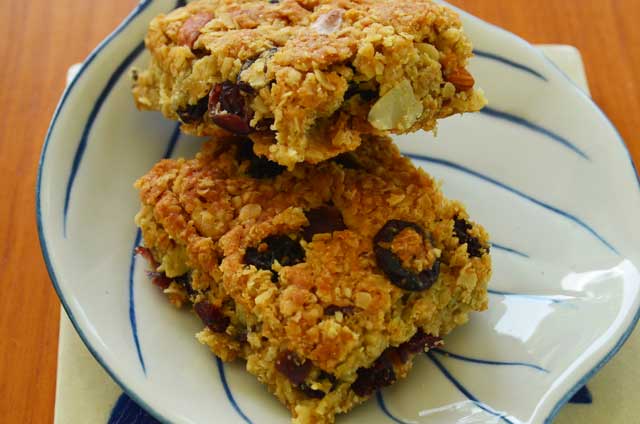 Nut And Raisin Flapjack Recipe
Ingredients
200

g

butter

150

g

sugar

2

tablespoons

golden syrup

100

g

chopped nuts

100

g

dried fruit

100

g

plain flour

225

g

porridge oats
Instructions
Grease a baking dish

Pre-heat the oven to 180 degrees C

Chop the butter into small pieces

Place in a saucepan

Add the sugar and golden syrup

Heat the pan gently and melt the butter and sugar

Mix together the oats, flour, nuts and fruity

Add the butter and sugar mix and stir, mixing thoroughly

Press the mixture into the prepared baking tin

Bake in the oven for 25-30 minutes

Remove from oven and allow to cool for 10-15 minutes

Cut into squares in the tin

Leave to cool completely