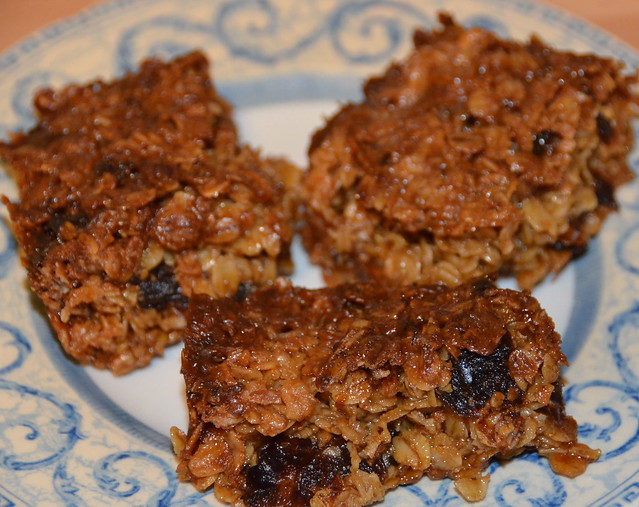 Flapjacks With Dates – A Treat With Coffee
Sometimes I get inspired to try something when I am out and about and either see something that looks nice, or better still taste something.
If I do eat out normally I tend to choose things that I might not cook at home perhaps because I think it is too complicated or time consuming. Some things do need lots of experience and knowledge to do really well.
But occasionally I have something that I think I can cook at home. My local vegetarian restaurant does a coffee with a free cake which is a ginger cake, banana cake or flapjack. The flapjack is always delicious and varied what it has in it but I particularly like it when it has dates in it as I do like dates very much. It almost comes as a surprise when you are expecting just flapjack but get some date as well. So I decided to try to make flapjack with dates
Flapjacks are easy to make and are lovely with dates or other dried food added. Pop them in your lunchbox or have as a tasty snack with your tea or coffee
Flapjacks make a good addition to the lunch box, as a teatime treat or as a snack. Although sweet and delicious, the oats and dates offer some good nutritional value.
Dates – An Ancient Food
I also did a little research and discovered that dates which are the fruit of a palm tree, are one of the oldest cultivated fruits with evidence dating back 8000 years! Not only are they tasty and ancient they are full of vitamins and minerals too
I bought whole dates and chopped them a little, but you can buy chopped dates.
Cooking Flapjacks
Flapjacks can be tricky things to perfect, to make them soft enough to enjoy but not too crumbly and apt to fall apart. Potentially they are really easy to make. These worked out well. You could add some nuts and some other dried fruit such as raisins, instead of some of the dates.
I made the flapjacks with butter but I do know people who use margarine and they make lovely flapjacks too – it is just a matter of taste. Line your baking dish with baking parchment and you won't need to grease it.
The flapjacks are baked in the oven for 40 minutes and when they are removed they are still soft. You need to wait 10-15 minutes and then score the flapjacks into pieces with a knife, but leave them in the tin until they are completely cool. Only then can you be sure you can left them out without them breaking up.
More Flapjack Recipes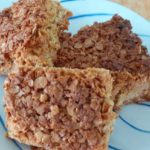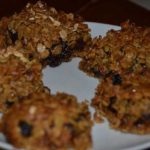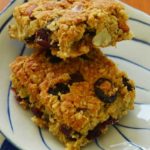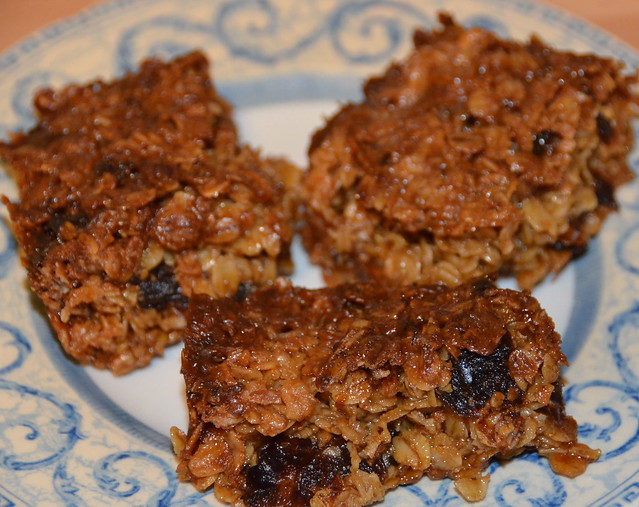 Flapjack With Dates
Ingredients
200

g

butter or margarine

200

g

soft brown sugar

2

tablespoons

golden syrup

175

g

chopped dates

300

g

rolled oats
Instructions
Line the baking dish with baking parchment

Pre-heat the oven to 170 degrees C

Chop the butter into small pieces

Place in a saucepan

Add the sugar and golden syrup

Heat the pan and melt the butter and sugar

Add the dates and stir

Add the oats and stir

Press the mixture into the prepared baking tin

Bake in the oven for 40 minutes

Remove from oven and allow to cool for 10-15 minutes

cut into squares in the tin

Leave to cool completely