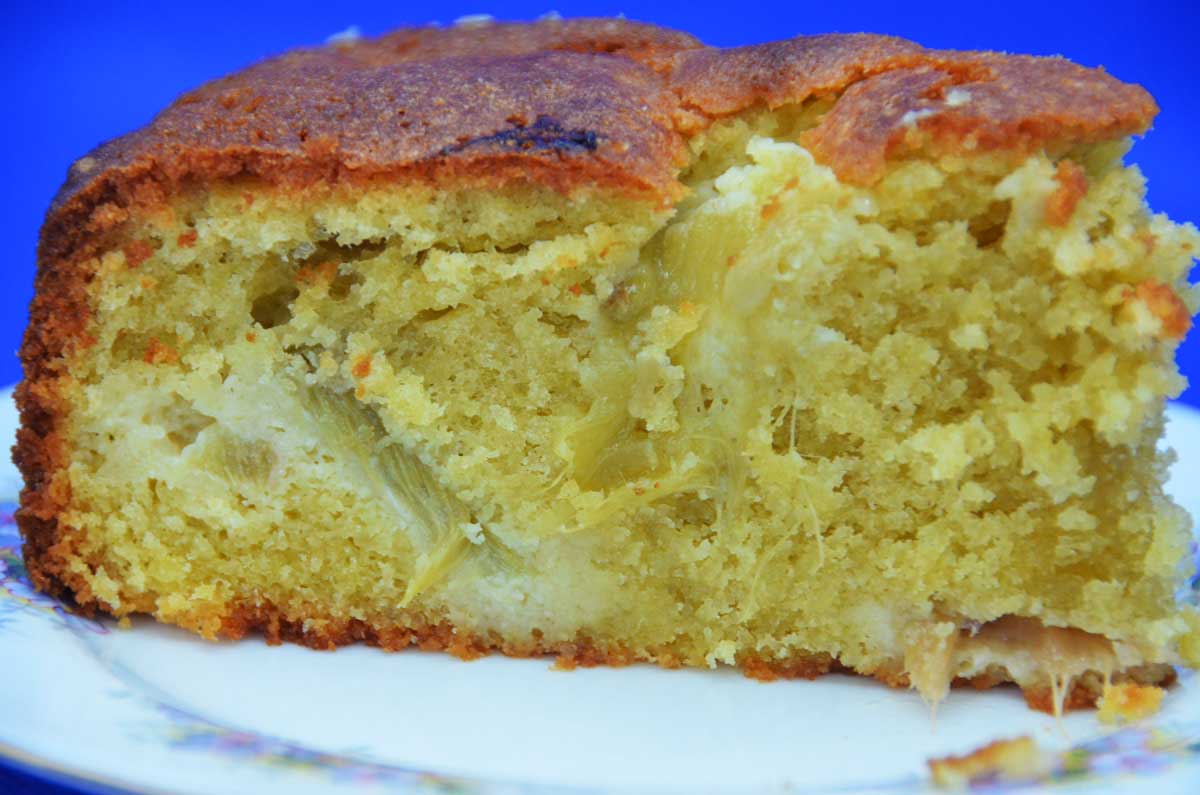 Rhubarb Cake Recipe
When rhubarb is in season on Spring and summer it is wonderful to make the most of it. Rhubarb is a fruit (or to be precise it is really a vegetable) that you tend to eat only when in season as it is often only available fresh.
Rhubarb crumble is possibly the most common way to use it and yet it is versatile enough to use in many different ways. This rhubarb cake is very easy to make and delicious either on its own or served with cream, ice cream or evaporated milk.
When rhubarb is in season there are many ways to cook this delicious produce. Try this rhubarb cake for a summertime treat
How To Cook Rhubarb
Rhubarb can be stewed with sugar and then served just as it is perhaps with custard – a classic school pudding – and a cartoon! (anyone remember?)

But on a more serious note! Rhubarb benefits from being high in fibre and vitamin K and C. It is also low in calories. But when cooking rhubarb it is necessary to add sugar as it is otherwise very sour and for that reason cannot really be eaten raw. So although it is low calorie – it is difficult to cook it without adding calories to it! So a cake is ideal!
The rhubarb season is from April through to the end of June so there should be plenty of opportunities to try different rhubarb recipes. Rhubarb can be easily frozen so if you are a big fan of rhubarb – why not buy extra and freeze some for use in the future?
Preparing The Rhubarb
There is no need to precook the rhubarb. Just cut the rhubarb into 2cm chunks. If the stalk is quite thick, cut again lengthways. The chunks can then just be arranged onto the cake mixture – half of it in the middle and the rest on top.
Rhubarb Cake
This rhubarb cake is a delightfully moist cake as the rhubarb itself is quite juicy. It is made with both wheat flour and almond flour as the almon gives it a more robust texture and adds to the flavour. I have also added powdered ginger as rhubarb and ginger go so well together. You can adjust the amount of ginger you use according to how much you like ginger. Two teaspoons certainly allows the ginger flavour to shine through well.
Baking Hints
Do allow it to cool before turning it out of the cake tin. After five minutes just run a knife around the edge to take it away from the sides. Then allow to cool for at least 30 minutes before turning out on a cooling rack!
The cake takes around one hour to cook. Test after 45 minutes to see if a skewer comes out cleanly. If it does not return to the oven for another few minutes and keep testing. If it is getting too cooked on top, just turn the oven down by 10 to 20 degrees centigrade for the final few minutes.
I use a springform loose bottomed cake tin.
More Rhubarb Recipes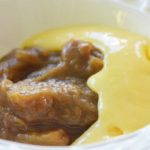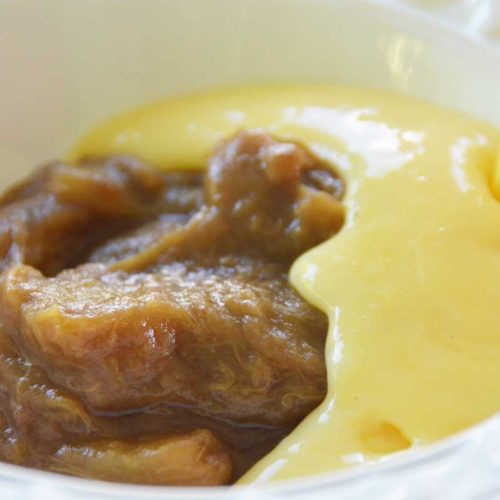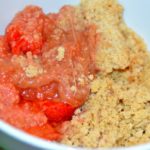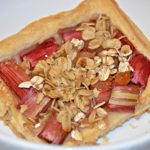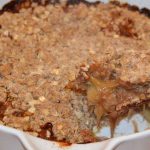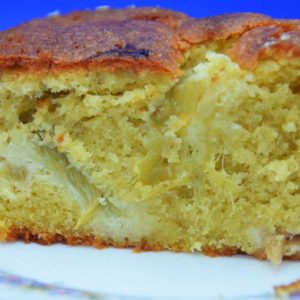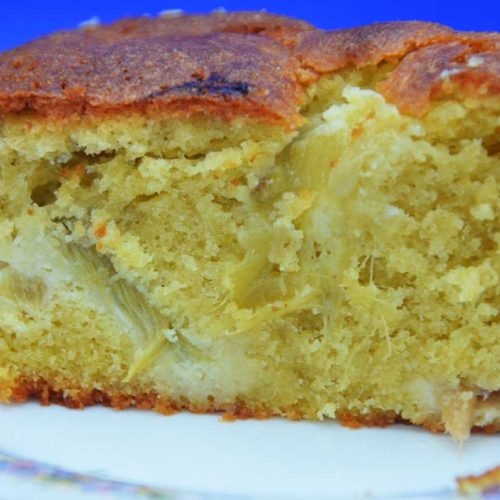 Rhubarb Cake Recipe
Easy cake recipe to use this delicious seasonal produce
Ingredients
160

g

caster sugar

190

g

butter

3

large

eggs

140

g

self-raising flour

60

g

ground almonds

1

tablespoon

milk

1

teaspoon

baking powder

2

teaspoons

ground ginger

250

g

rhubarb

cut into 2cm chunks and halve lengthways
Instructions
Preheat the oven to 180 degrees C

In a large bowl, cream together the butter and sugar until light and fluffy

Add the flour, almond flour baking powder and ground ginger

Combine all the ingredients well

pour in approximately half the cake mix

Arrange halve the rhubarb chunks over the mix

Spoon in the remaining mix

Arrange the remaining rhubarb chunks pressing down slightly into the mix

Bake in the oven for about 60 minutes, checking with a skewer after 50 minutes

Allow to cool before turning out onto a baking rack