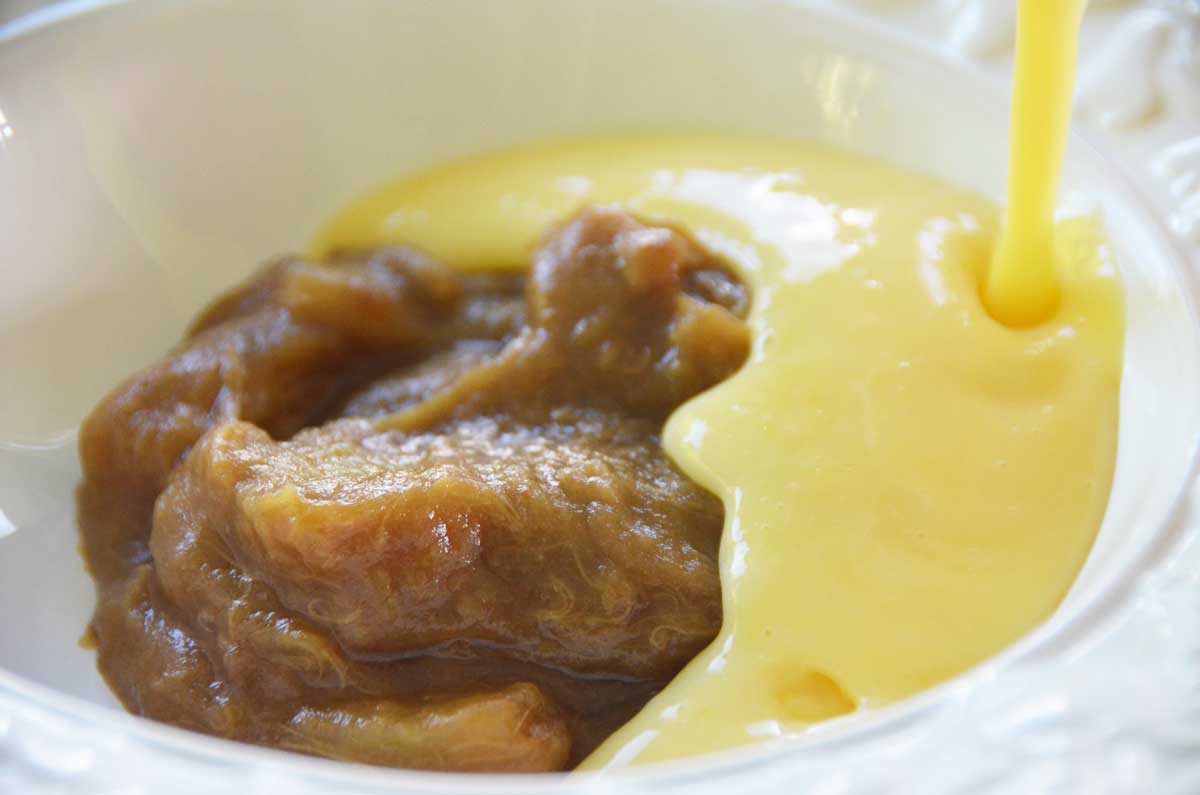 Easy Rhubarb Recipe
In this busy world we sometimes make cooking too complicated. There are many simple recipes out there that can get forgotten in our quest for something special and different. In the summer when fruit and vegetables are plentiful we can indulge in their simplicity.
There are many ways to cook rhubarb – and indeed they are all wonderful. But let us not forget that perennial favourite – stewed rhubarb. It is easy to prepare and can be served in many ways
Rhubarb and Custard is an iconic and simple pudding. Easy to prepare and low cost it is the perfect comfort food on a cooler summer's day!
Rhubarb And Custard
Perhaps most traditionally stewed rhubarb should be served with custard. The two words almost trip off the tongue together. But of of course you don't have too. rhubarb goes equally well with ice cream, cream yoghurt or evaporated milk. Rhubarb is so imple to cook you might be moved to try out making custard from scratch too!
Rhubarb
Rhubarb is in season throughout the summer months but is perhaps at its best in the earlier part of the season. If you can buy it from local growers then do but it is also generally available in the supermarkets.
Prepare it by cutting into chunks. If it is on the thicker side then chop it lengthways too so it will cook a bit quicker in the pan
Rhubarb is very good for you being high in vitamin K and also in fibre. Low calorie too – but you do always need to add sugar as it is rather sour without.
Sugar And Colour
Rhubarb is a lovely pink colour when stewed. However if you use brown sugar it will turn the stewed rhubarb a rather less attractive colour. So if you like that pinky hue, then I would recommend using white sugar
More Rhubarb Recipes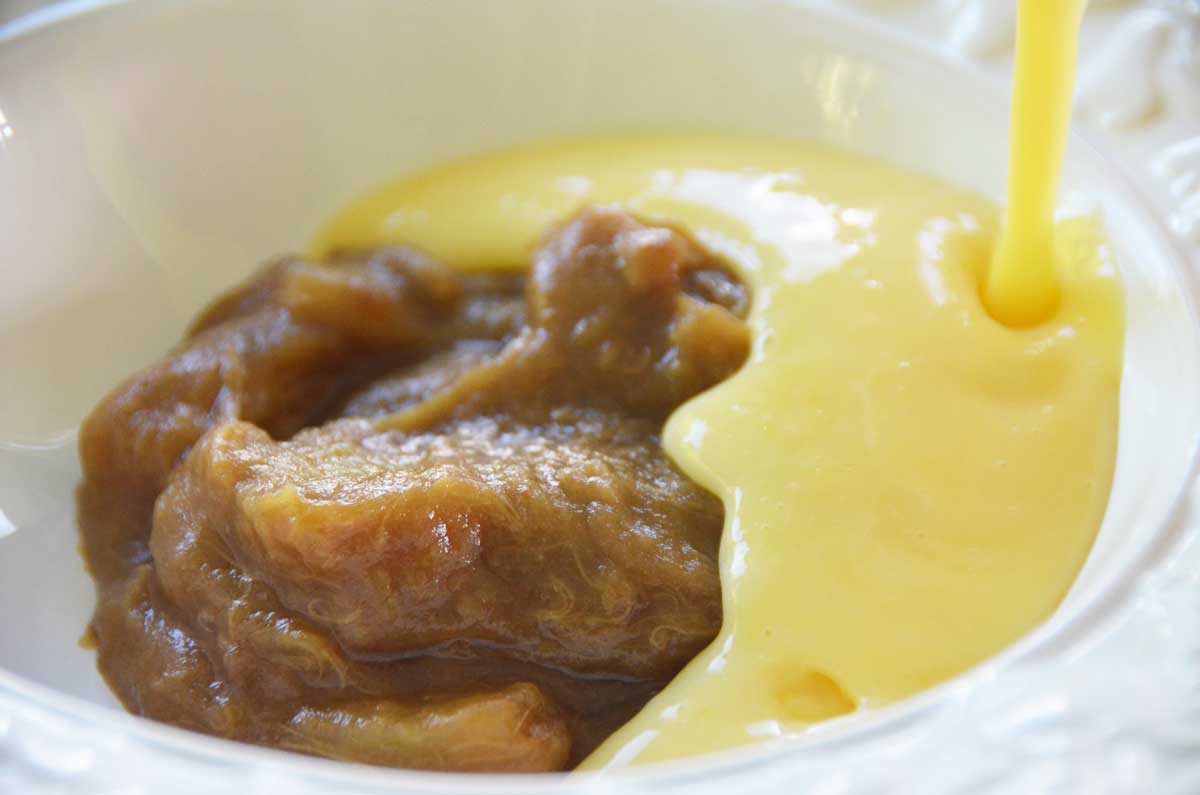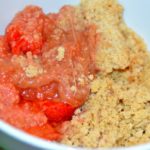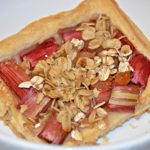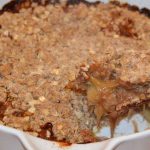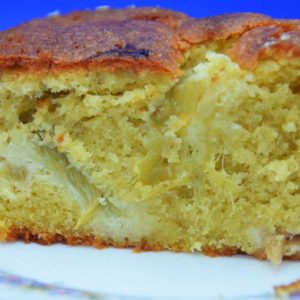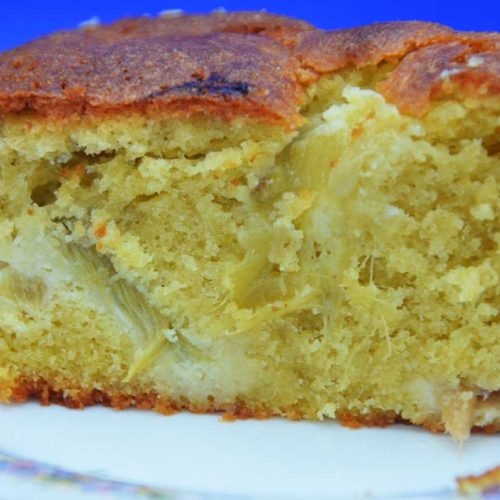 Rhubarb Cake Recipe
Easy cake recipe to use this delicious seasonal produce
Ingredients
160

g

caster sugar

190

g

butter

3

large

eggs

140

g

self-raising flour

60

g

ground almonds

1

tablespoon

milk

1

teaspoon

baking powder

2

teaspoons

ground ginger

250

g

rhubarb

cut into 2cm chunks and halve lengthways
Instructions
Preheat the oven to 180 degrees C

In a large bowl, cream together the butter and sugar until light and fluffy

Add the flour, almond flour baking powder and ground ginger

Combine all the ingredients well

pour in approximately half the cake mix

Arrange halve the rhubarb chunks over the mix

Spoon in the remaining mix

Arrange the remaining rhubarb chunks pressing down slightly into the mix

Bake in the oven for about 60 minutes, checking with a skewer after 50 minutes

Allow to cool before turning out onto a baking rack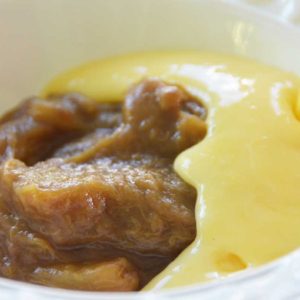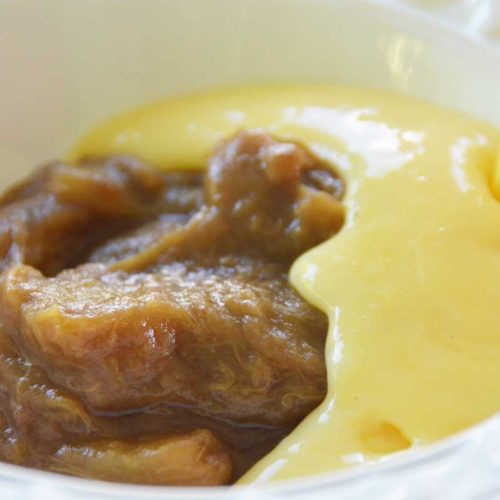 Stewed Rhubarb
Delightful easy, classic pudding recipe
Ingredients
250

g

rhubarb stalks

chopped

50

g

sugar

2

tablespoons

water
Instructions
Place all the ingredients in a saucepan

Heat gently. The rhubarb will gradually start to soften

Cook for about 15 to 20 minutes until all the rhubarb is soft

Serve with custard, cream or ice cream