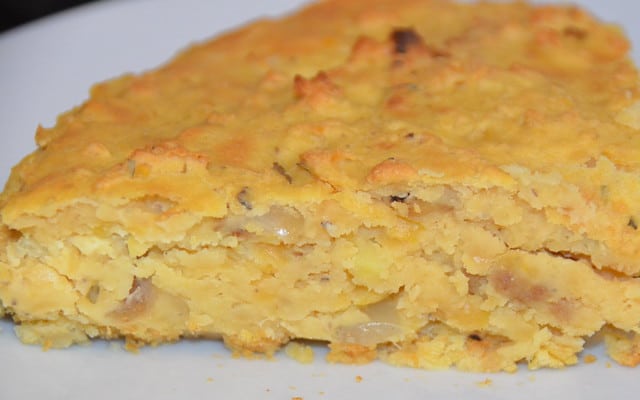 Lentil And Cheese Flan
This red lentil recipe is based on one from the Cranks' Recipe Book (Panther Books)
. It is an easy recipe to cook and only requires red lentils, onion, cheese and an egg. Add seasonings to taste and some breadcrumbs give it a slightly more robust texture.
Easy, low cost and tasty this lentil and cheese flan recipe that can be made from store cupboard items. Lentils are a good staple for many low cost recipes, especially if you are on a restricted budget
The bake can be eaten hot or cold in slices. It can make a good alternative to sandwiches for lunch if you have some leftover, or is good as part of a salad or buffet meal as an alternative to quiche.
It has been a regular meal in my house since I first made it. The cheese and lentils go well together, and the onions add some different texture and flavour.
The cost for four people is around £2 depending on the choice and cost of your cheese.
Red Lentils
Red lentils are a fabulous store cupboard item and unlike many pulses, they do not need any soaking. Just bring to the boil in measured water and simmer until soft. Do stir as it come to the boil as the lentils can easily stick to the bottom. Keep an eye on it as it simmers as it does easily boil over.
Lentils are low cost and very versatile and can be used for all sorts of tasty recipes.
You can use a quiche dish or a cake tin to cook the flan. Serve hot with vegetables or cold with green leaves and a pasta, potato or rice salad. This flan goes really well with some Apple Chutney, too
More Lentil Recipes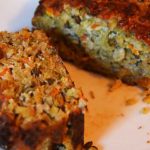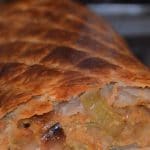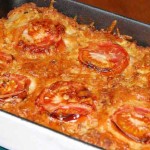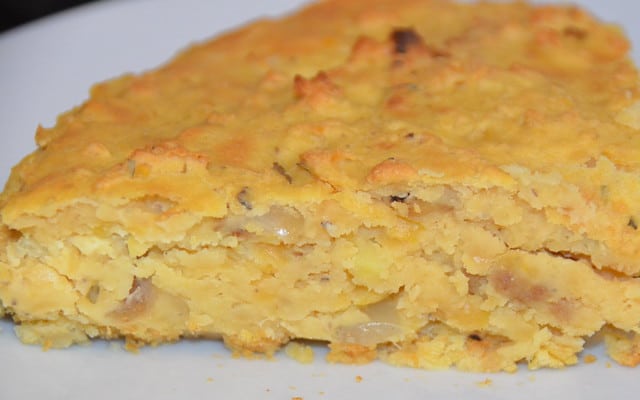 Lentil And Cheese Flan
Easy, low cost supper recipe with red lentils, cheese and onions
Ingredients
225

g

red lentils

500

ml

water

1

onion

peeled and sliced

1

tablespoon

vegetable oil

85

g

mature cheddar cheese

grated

1

teaspoon

dried mixed herbs

1

egg

beaten

25

g

breadcrumbs
Instructions
Preheat the oven to 180 degrees C

Put the lentils in a saucepan with the water

Bring to the boil and simmer until soft (about 15 minutes)

Heat the oil in a frying pan

Fry the onion until soft

In a large bowl, mix together all the ingredients

Grease the flan or cake tin

Add the mixture and spread evenly

Cook in the oven for about 30 minutes