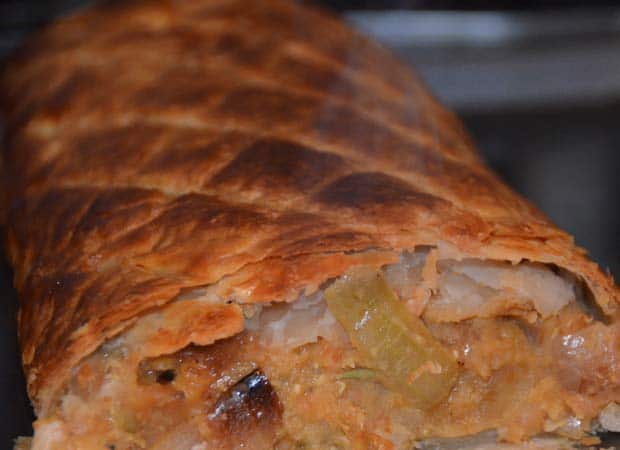 Vegetarian Wellington
With a little imagination, many traditional meat dishes can have vegetarian versions which are every bit as tasty – if not more so – than the original. Lentil recipes often make a good alternative to many meat dishes and this Lentil Wellington recipe is no exception.
It really appealed to me as an easy to cook, simple and low cost version of the rather extravagant beef version. Of course the name of the original recipe soon had me looking up where it originated from – both the idea and the name. Expecting to find it was named after the Duke of Wellington, I was disappointed to find there is no real evidence to suggest that this is the case. In fact it did not appear in any cookery books until the 1960s.
This vegetarian lentil recipe is a great alternative to a meat roast dinner for the family or for guests
Although it appears the Duke was fond of beef there is no record that he ate this dish. It may have just been a made up as a British name for the french filet de beouf en croute. Read more about the various theories here.
Perfect For Vegetarians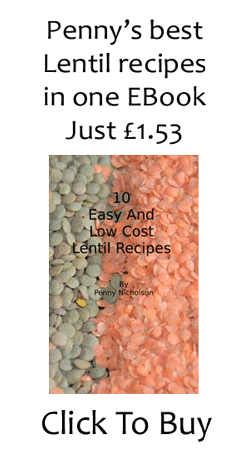 This dish is of course ideal for vegetarians, and could be served as a vegetarian option for a roast dinner, maybe even alongside a beef wellington! It is baked in the oven so fits well alongside roast potatoes and will be excellent with your favourite green vegetables. This particular recipe comes from the 'Family Cookbook' put together by families from the Exeter Steiner School.
Many people contributed their favourite recipes so the book is a wonderful compilation of the tried and tested! Because many of the recipes are simple and low cost, I have permission to reproduce them on Penny's Recipes.
Rather than making the puff pastry, the recipe does use ready made, obtainable of course from most supermarkets. Frozen pastry is usually lower cost than the chilled, if you have the time to defrost it before use. The Wellington can be made in advance – always appealing when you are having friends round for dinner. Its so much better to spend the time chatting with your friends, rather than cooking!
The onions are fried and caramelised, making the filling really tasty with a sweetness.
More Lentil Recipes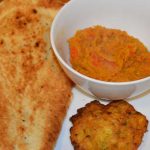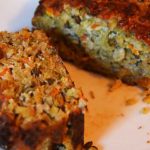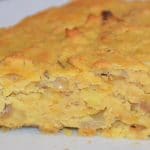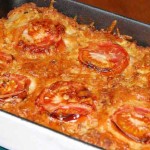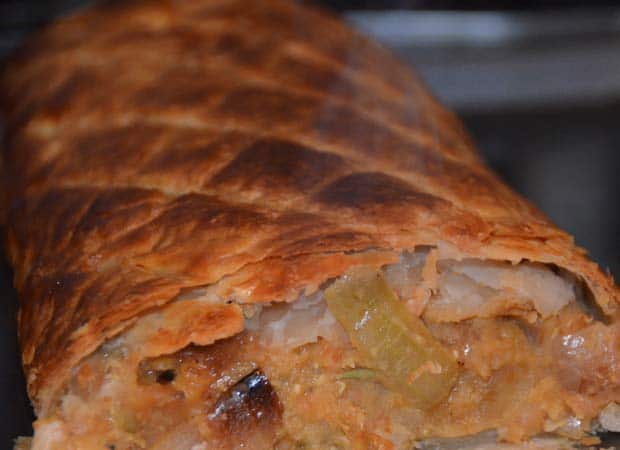 Onion And Lentil Wellington
Ideal for vegetarian Sunday lunch
Ingredients
150

g

red lentils

400

ml

water

2

tablespoons

olive oil

3

medium onions

peeled and sliced

1

tablespoon

sugar

1/2

large lemon

finely grated zest and juice

1

tablespoon

rosemary

chopped

375

g

pack pre-rolled ready made puff pastry

1

egg

beaten
Instructions
Put the lentils and water in a small pan

Bring to the boil, stir and simmer until soft, stirring frequently - (Add more water if they get too dry but the mixture needs to be thick) - about 15 minutes

Add a little salt and leave to cool, then chill in the fridge

Meanwhile, fry the onions in the olive oil until they start to brown

Add the sugar and cook until caramalised

Preheat the oven to 220 degrees C

Stir the onions through the lentils

Add the lemon zest and juice

Add the rosemary and and some black pepper

The mixture can be chilled for up to 48 hours now if you are preparing in advance

Lay the pastry falt on a greased baking sheet

Spoon the lentil mixture into the middle in a fat sausage shape, leaving a border at each end

Wrap the pastry around the filling and press the edges together

Seal the ends of the Wellington

Brush the whole thing with a beaten egg

Score diagonally with a sharp knife several times

Bake for 20-25 minutes or until deep golden brown and puffed all over

Cool for a few minutes before slicing