Easy Mango Jelly – A Healthy Dessert
I have been looking for some healthier dessert recipes. I often have fruit with yoghurt and also baked apples, both of which I really like and are excellent fruit desserts.
However I recently saw an article on making your own jelly in a magazine and as it is full of fruit, I thought I would have a go. Obviously it has added sugar but you do get all the nutrition from the fruit and its great fun too!.
Commercially produced jelllies, often have no fruit and contain colourings and flavourings. This jelly is packed full of fruit and flavour!
Mango Jelly Recipe
As always I wanted to keep it nice and simple. My first attempt was this mango jelly which is really quite good. I have used tinned mango in light syrup. You could use two fresh mangos instead and make up the volume with water. It is very easy to do and only takes a few minutes to put together – then it goes into the fridge to set.
Real Fruit Jelly Recipe – For Children And Adults
I am afraid I did not use a jelly mold when I made it but obviously that would make it look better! This jelly is suitable for children and adults. In fact I think this home made jelly would be highly preferable for children than the ones you buy.
Looking at some of the commercial jellys they often contain no fruit whatsoever but are just sugar and flavourings. So home made jelly can be a real alternative way to get your child to eat more fruit. They may even enjoy making them too.
Commercial jellies often have colourings too which many parents aren't too keen on their children consuming, especially when already excitable by a party.
I will be trying other jellies following the success of this one.
Gelatine
Do remember that gelatine comes from an animal and is therefore not suitable for vegetarians. Vegetarian alternatives include agar agar and there are some vegetarian gelatine products you can buy from supermarkets
I used the gelatine leaves – so much easier to use than the gelatine powder I remember using in the past. You just soak the leaves in water for five minutes and then add it to a warm mixture and it dissolves really easily.
Jelly And Ice Cream
What do you like to serve your jelly with? Of course the classic is ice cream and whether child or adult, most people will consider that jelly and ice cream is a good combination! You can also add some additional fruit to serve with the jelly, such as pineapple. Cream or evaporated milk is nice although purists may think jelly by itself is treat enough!
More Fruit Dessert Recipes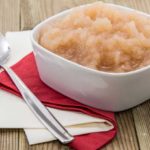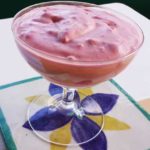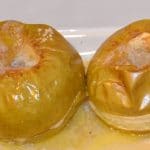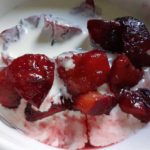 Mango Jelly Recipe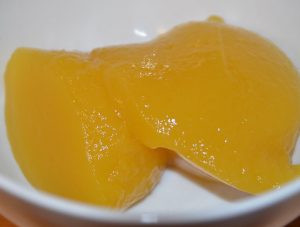 Ingredients
2 x 425g tins

Sliced mangos in light syrup

1 tablespoon

lime juice

100g / 3.5oz

caster sugar

250ml

orange juice

6 leaves

gelatine
Cooking Directions
Empty the contents (fruit and juice) of the mango tins into a liquidizer and pulse until smooth
Add the lime juice
Soak the gelatine leaves in water for 5 minutes
Meanwhile put the orange juice and sugar in a saucepan and heat until the sugar has dissolved and it is just gently simmering
Squeeze excess water from the gelatine leaves and add to the pan
Allow to dissolve and stir gently
Add the mango juice to the liquid and stir well
Place all the liquid in a large bowl, jelly mould, or individual serving bowls
Leave in the fridge to set for around 12 hours