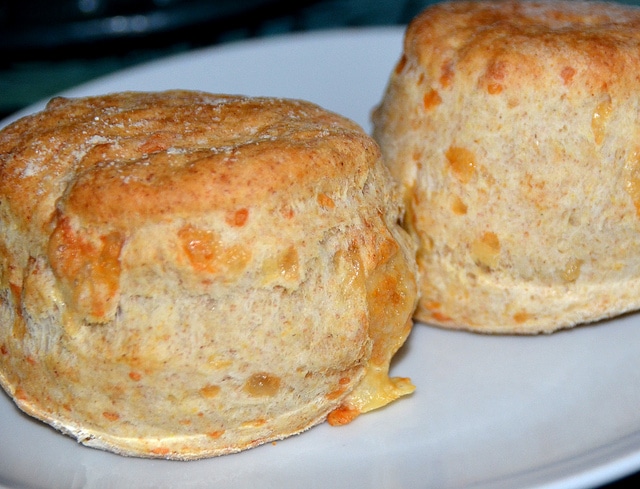 Making Cheese Scones
It seems the more practice I get at making scones, the better they turn out. Now my cheese scones are very popular! There was a time that I felt I wasn't good at making scones but now people love them. And it is about finding a simple basic recipe and then building on that.
I have used the basic Delia Smith recipe for the Scones with Sultanas and have used that to do some different scone recipes. These cheese scones are delicious and lovely as a savoury treat for a packed lunch, picnic or teatime.
With a little practice, scones are easy to make and make a delightful, low cost snack. These Cheese Scones are a great addition to a packed lunch!
Scones – Easy To Make
Scones are easy to bake having few ingredients and taking only 5 minutes to get ready for the oven they are a bake you can make any time. Buying good scones of the same quality is often quite expensive being between 50p and 80p just for one.
You can make 6 lovely scones for between 50p and £1 (depending on the flour you buy, whether you use real butter and what fruit or cheese you use)
Cheese For Scones
Use a strong cheese such as mature cheddar. Cheese scones can be a way you can use up any leftover cheese that may be too dry for the cheeseboard!
Serve these cheese scones with soup instead of bread. Or how about some melted brie cheese and some Apple Chutney or Chilli Jam. Of course they are also delicious with just butter too.
More Scone Recipes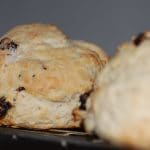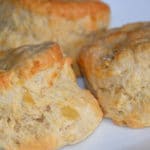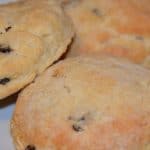 Makes 5-6 large scones
Easy Cheese Scones Recipe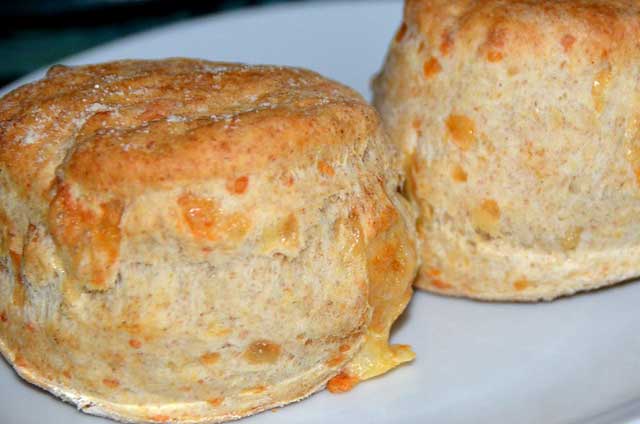 Ingredients
230g/8oz

white spelt flour or ordinary wheat plain flour

1 tablespoon

baking powder

40g/1.5oz

butter or margarine

150ml/5floz

milk

50g / 1.5oz

cheddar cheese, grated
Cooking Directions
Preheat the oven to 200 degrees C
Sift the flour into a large bowl
Add the baking powder to the flour and stir
Rub the butter into the flour and baking powder using your fingertips, until the mix looks like fine breadcrumbs
Add the grated cheese and stir well
Pour in the milk and stir with a wooden spoon until you have a rough dough
Flour your hands and your work surface knead
Tip the dough onto the floured work surface and knead gently until smooth
Roll the dough out to about 2.5cm thick
Cut out with a 7-9cm pastry cutter (use larger or smaller or shapes for different size scones)
Pick up the remaining dough and knead together to roll out again until all the dough is used
Grease a baking tray or line it with baking parchment or a teflon baking sheet
Bake for about 15 minutes or until risen and golden brown
Remove from oven and place on a cooling rack
Ideally eat while still fresh and warm!
Keep for 1-2 days in an air tight container – or freeze