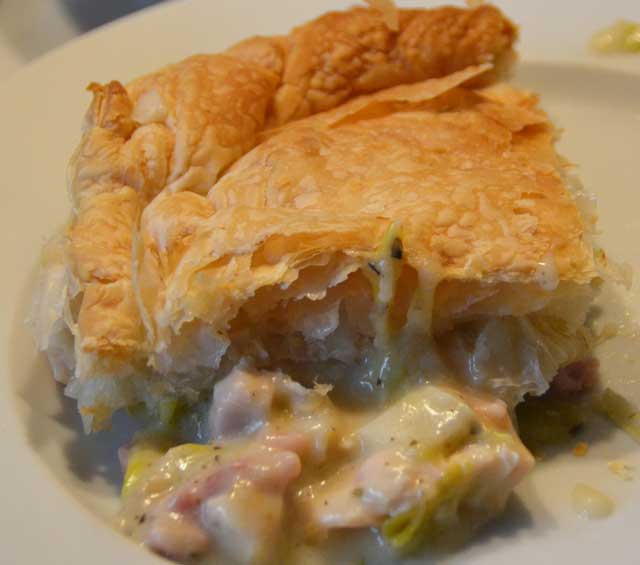 Classic Pie Recipe
Chicken, Bacon And Leek Pie is one of those classic meals that is really delicious you wonder if you could really make a good version yourself. Well you can – it really is very easy to make and can be economical too. Because it is a pie with plenty of filling ingredients you need only 2 breasts of chicken to serve 4 people and it will still be very meaty because you have good chunks of chicken – plus the bacon.
This classic pie recipe is really easy to make. Made with chicken breast it has plenty of meaty chunks but will not break the bank
Buying Chicken
I generally buy free range chickens as I hate the thought of how mass factory farmed chickens are treated, but because I am only buying 2 pieces for 4 people it feel more affordable. And you absolutely notice the quality of the meat too. I have been reading the book Farmageddon: The True Cost of Cheap Meat

– and will do a review on it in due course – but it is confirming all my worst fears about meat – not only for the animals sake but for the environment and our human health.
Making The Pie
This is a one pot recipe plus a pie dish. The pie filling can all be done in one pot and then it is transferred into a pie dish with a pastry topping. I like puff pastry with this pie so I bought some ready made puff pastry sheets. I am afraid I have never yet attempted to make my own puff pastry – one day may be! Of course, if you wish you could make some shortcrust pastry to go on top.
Serving Pie
I served the pie with sweet potato wedges, sugar snap peas and carrots. I always like to get plenty of variety of veggies in with a pie. It is really good with plenty of vegetables!
More Chicken Recipes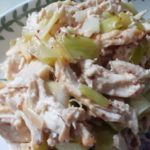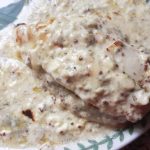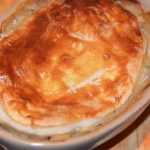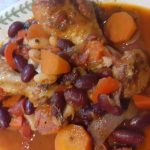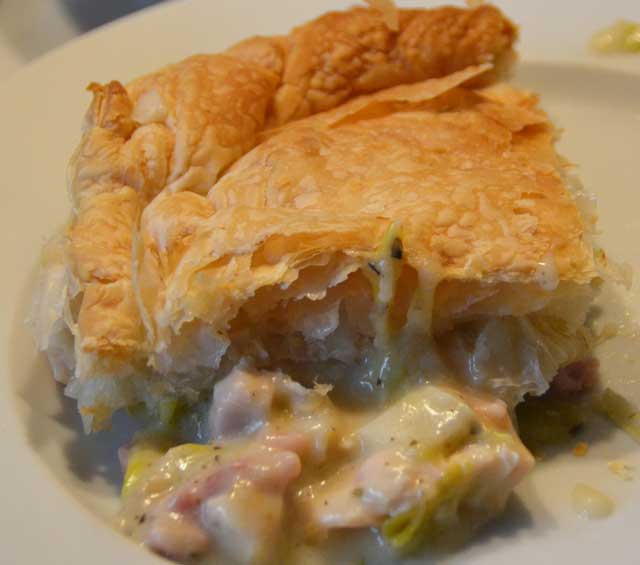 Chicken, Bacon And Leek Pie
Ingredients
1

tablespoon

olive oil

2

free range

chicken breasts

1

large

leek

chopped

200

g

bacon lardons

1

tablespoon

plain flour

250

ml

milk

1

teaspoon

tarragon

1

x 375g

sheet frozen puff pastry
Instructions
Heat the olive oil in a large heavy bottomed saucepan

Add the leek and chicken

Stir until the chicken is white and the leeks are soft

Add the bacon lardons

Stir and cook for a further 5 minutes

Stir in the tablespoon of flour and coat the meat and vegetables

Add the milk stirring all the time until the sauce thickens

Add the tarragon

Add a little more milk if more liquid is required and stir in well

Preheat the oveb to 190 degrees c

Allow to simmer for 5-10 minutes

Spoon the mixture into a pie dish

Cover with the puff pastry sheet, cutting off any excess with a knife

Bake in the oven for about 45 minutes or until the pastry is risen and golden