Making Soup
I love soup in the colder months and my favourites are simple recipes with few ingredients that are easy to make. This year I made it even easier by buying a soup maker. I chose the Lakeland one simply because they have such a good name in reliability and customer service. But there are a variety of makers of different sizes and to suit different budgets
I must admit I never thought I would get one but am very glad I did. There is usually just a small amount of preparation time before all the ingredients go into the maker and then out comes perfect soup 30 minutes later! It keeps it warm for you too if you are not quite ready for it.
Of course you don't have to use a soup maker. This soup can be made in just the same way without one – you just need to heat on a hob and then use blender or hand blender to make a smooth soup
I always make enough for four so that leaves two portions for another day.
This roast pepper and to tomato soup is full of flavour and nourishment. Low calorie too!
Roasting Peppers And Tomatoes
Roasting vegetables often brings out the sweetness and flavour of a vegetable and never so completely as with red peppers. Already sweet and delicious 30 minutes in the oven is a great way to make the best of them. This is true of the tomatoes too.
I usually buy tomatoes on the vine as they do seem to be more flavoursome but any tomatoes will do – large or small. This is a good way to use up tomatoes if you have any languishing in the fridge without a purpose!
Olive Oil Or Not
I keep the fat and calories content down by using OneCal. – a spray fat. But if you prefer the fuller flavour of olive oil – the drizzle over the vegetables. Or indeed any vegetable oil of your choice.
Just make sure you spread the vegetables out on a large baking tray.
Fancy a different tomato soup? Try this Tomato and Chilli Soup Recipe
More Recipes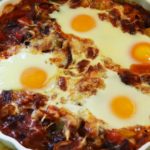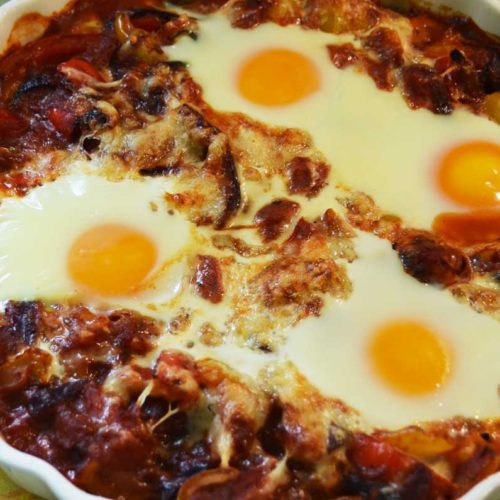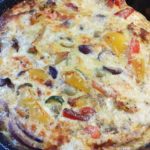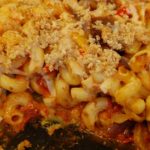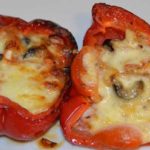 Roast Red Pepper And Tomato Soup
Delicious soup full of flavour and nutritious too!
Ingredients
1

tablespoon

groundnut or sunflower oil or several sprays of OneCal

1

red onion

peeled and sliced

2

garlic cloves

peeled

2

large

red peppers

sliced with pith removed

2

large

tomatoes

1 400

g

tin of chopped tomatoes

1

pint

vegetable stock

1

large teaspoon dried basil
Instructions
Pre heat the oven to 180 degrees C

Place the onion slices, pepper, chopped tomato and garlic cloves on a baking tray

Drizzle or spray with oil

Cook in the oven for 25 minutes until charring

Meanwhile add the stock, basil and chopped tomatoes to your soupmaker or in a saucepan

If not using a soupmaker, heat gently on the hob until simmering otherwise add straight to soupmaker

When the vegetables are roasted, slice up more finally and add to soup maker (or saucepan)

Set the soup maker to a smooth soup (or combine ingredients and then blend)

Reheat as necessary and season to taste

Serve with your favourite bread