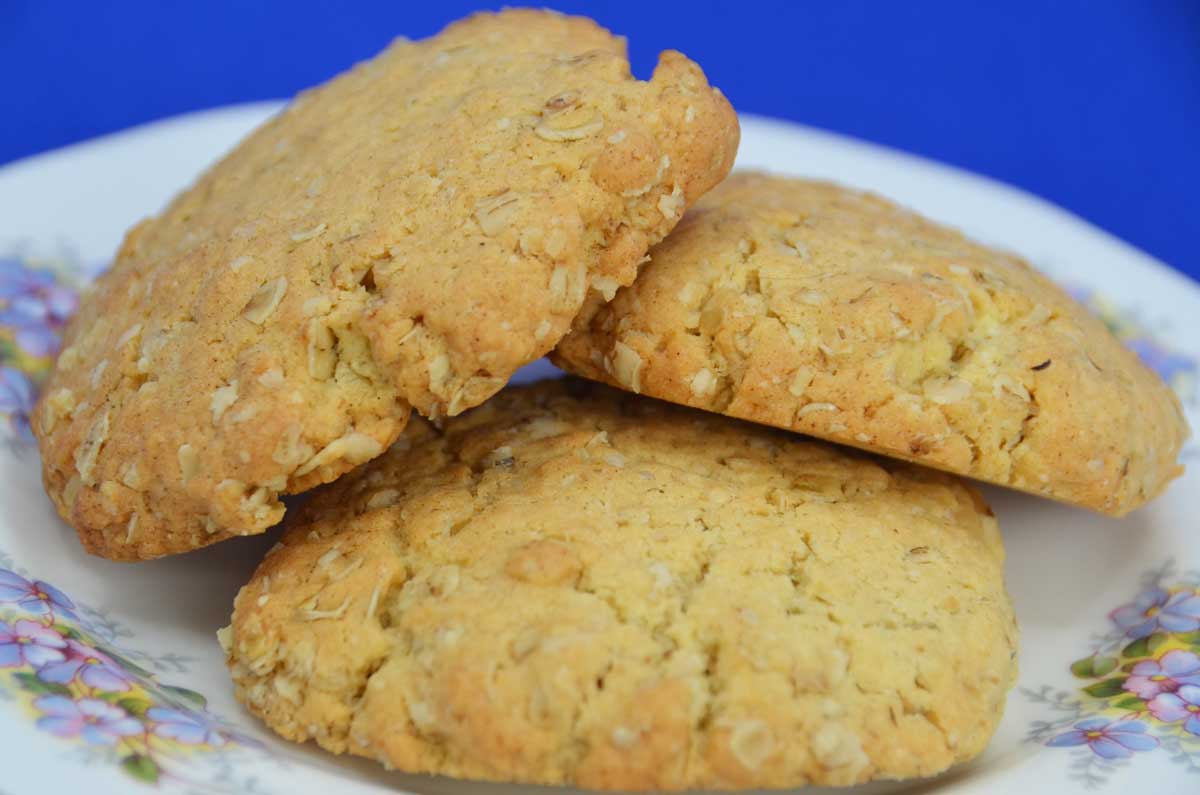 Melting Moment Biscuits
Looking around the internet it seems there are many different recipes for melting moments. The basic rcipe is a biscuit made with self-raising flour and then rolled in either oats or coconut. It seems in the UK they originated with the famous BeRo flour people who are well known for their simple recipe books. I have used their Chocolate Cake recipe many times.
These melting moments are my version of the classic bsicuit recipe made with self-raising flour and oats
The original BeRo recipe seems to date back to the 1930s
New Zealand Recipe
There also seems to be New Zealand and Australian recipes also called melting moments which are quite different from the UK ones. These are buttery sandwich biscuits with a buttercream filling.
What's In a Name?
I couldn't find any direct reference to the origins of the name so I imagine the name itself was thought up by BeRo – because it is just such a light biscuit.
They can be made with either oats or dessicated coconut. The recipe below is with oats but I will try some with coconut shortly, too.
The traditional method is to make the dough without the oats and then roll each biscuit in the oats, but I just stirred the oats into the dough and it made a splendid light biscuit. Of course you can add a glace cherry to the middle too if you like. I have had some trouble finding them in the shops just recently.
More Oat Biscuits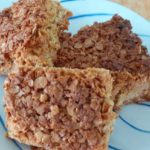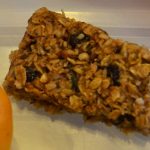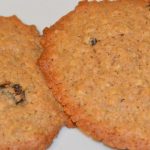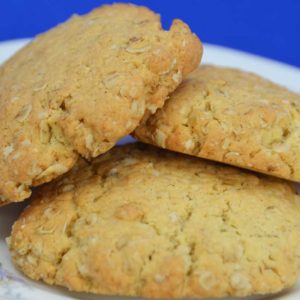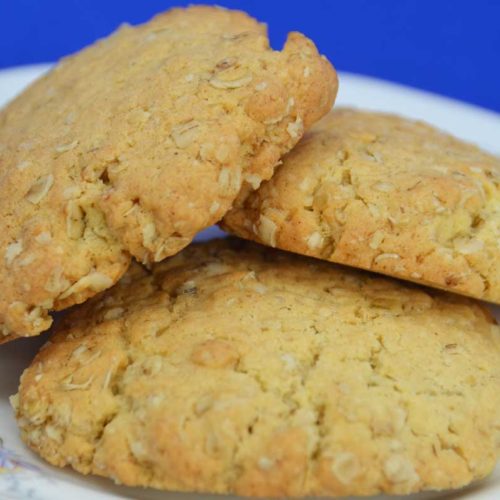 Melting Moments
Delightfully light biscuits with oats and made with self-raising flour. A simple snack when you don't want anything too fancy
Equipment
Baking tray lines with greaseproof paper or silicone sheets
Ingredients
200

g

butter

softened

80

g

caster sugar

1

large

egg

beaten

250

g

self-raising flour

140

g

oats
Instructions
Preheat the oven to 175 degrees C

Cream the butter and sugar together in a bowl until light and fluffy

Add the flour and the egg and stir in well

With your hands make about 16 balls of dough

Place them on the baking tray and flatten each of the balls

Bake in the oven for 15 minutes until golden brown

Leave to cool before placing on a baking tray