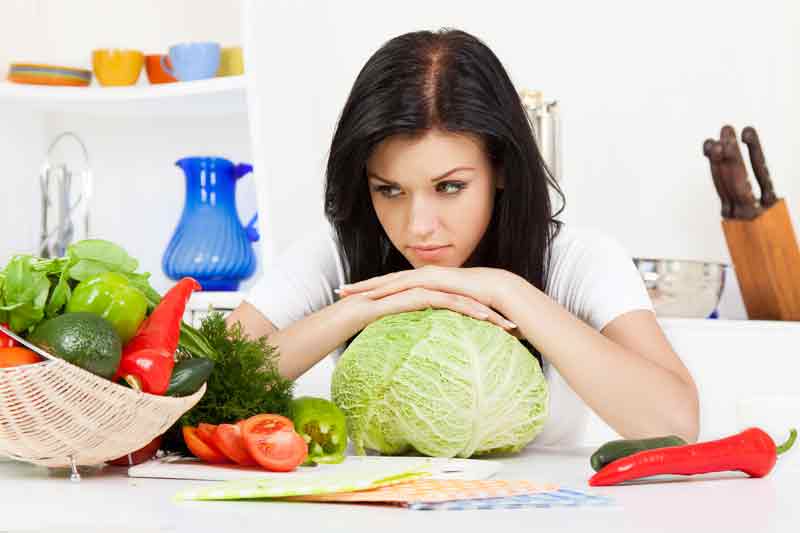 When You Can't Decide What To Cook
Do you sometimes get tired of deciding what to cook? There are days when you get indoors and are tired and feeling lazy, and you are indifferent about food. Nothing in your recipe repertoire feels quite like worth making the effort for. This is especially hard when you need to cook for other people in your family who will be feeling hungry, and wondering what is for supper. 'What's for dinner?' is the continuous cry
And you may not want to go out to the shops especially in these days – so you need to make something easy from what is in the cupboards.
If the decision of 'what to have' always rests with you, it can feel like quite a responsibility. Sometimes you can just run out of ideas, or feel very uninspired by anything.
Stand-by Meals
In those situations, its good to have some quick and easy 'stand-bys' that you will probably have the ingredients for in your cupboards and are going to enjoy. These meals are quite filling and comforting as well as being really easy to cook – probably just what you need on a day when cooking a meal just seems like too much trouble.
It can be a relief to come up with a simple recipe, which everyone will enjoy, and that will be ready in minutes
My suggestions for food when you don't know what to cook
Jacket Potatoes – just heat up the oven and pop them in. Heat up beans, grate cheese or just add butter
Spanish Omelette – all you need are some egss and potatoes – or vegetables
Pasta, Peas and Cheese – this has always been my go to stand-by. So easy. Serve with plenty of black pepper!
Pasta with a Tomato Sauce – make your own tomato sauce – or even cheat and use a bought one in a jar
Cheese Potato – another family favourite – filling and comfortable. Try adding some mustard for extra flavour!
Why not write yourself a list that you can keep in a place in the kitchen to help you out on those don't know what to cook days??
What are your 'Can't be bothered to cook' standbys?
Home-made Frozen Ready Meals
Whenever you are cooking a standards sort of meal – like Chilli con Carne, Spaghetti Bolognese or a stew or casserole., double up the quantities so you can put a portion in the freezer. It is then fabulous when you can't be bothered to cook and you have a 'ready-meal' you can just cook from the freezer.
Take out the night before and defrost in the fridge. Or you can defrost in the oven or microwave. Just make sure you it is thoroughly heated through before you serve. You just need to cook the pasta, rice or vegetables to go with the main meal.
Have An Easy Meal Night
Have one night of the week where everyone just expects something simple. It may be Beans on Toast, Scrambled Egg or a pre-made pizza. Or what about Egg and oven chips? Whatever your family favourite simple meal and then may be follow with a shop bought treat such as ice cream or apple pie so no-one feels too shot changed!